Market
Music Traveler
Music Traveler - AT
Hours and dates
From 1 Nov 2018 to 4 Nov 2018 / from 10:00 to 18:00
How music is appreciated, shared, and learned has seen a paradigm shift toward a peer-to-peer model. Yet, traditional music businesses have struggled to keep up. Music Traveler facilitates and capitalizes on this new economy, providing practice rooms, instrument rentals, instruction, and any ancillary services and/or products musicians need by becoming the Ecosystem for Musicians of all levels, instruments, and genres.
The current highly-fragmented market has cause significant inefficiencies: the effort involved in finding and securing practice, rehearsal, and recording spaces is high, while spaces lay empty, resulting in lost opportunity. This also includes any performance spaces, facilities, and venues with B2B relationships for show productions and conducting concerts. With the sharing economy business model being more widely accepted by both businesses and consumers, opportunities exist in this area, as well as in instrument rentals, instructions, and services.

Medias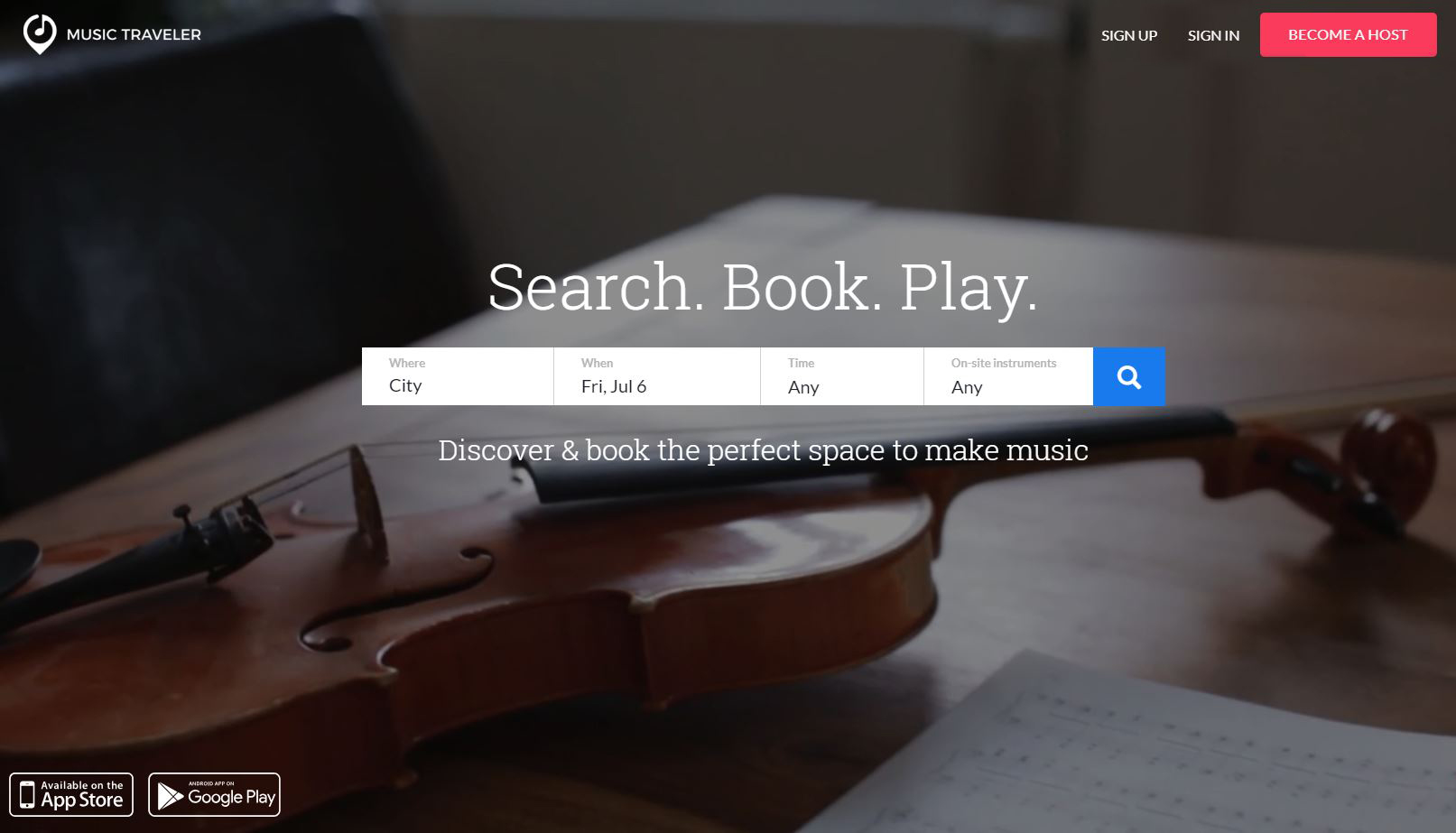 The company
Music Traveler
Through segmentation methodology with behavioral economics research into consumer patterns to specifically target messaging addressing particular wants and needs, along with the utilization of data curated, and centralized automated payment processing, integrated calendar for tracking bookings, one-click QuickBook of geo-located space searches among many other features, Music Traveler addresses key goals of each musical group by promoting communal synergy while monetizing on transactions and adding value - all on one centralized platform.
Music Traveler's mission is to promote the creation, appreciation, and interest in performing arts by reducing barriers and facilitating new interactions.
Founded by Aleksey Igudesman and Julia Rhee with Billy Joel, Hans Zimmer, John Malkovich, and Sean Lennon as their renowned ambassadors, Music Traveler launched its first product in October 2017. The company is actively operating in the DACH-region and other EU countries.