Market
Workshop Bluetooth Boombox
idcampus / RElab - BE
Hours and dates
From 1 Nov 2018 to 4 Nov 2018 / from 10:00 to 18:00
About
Workshop Bluetooth Boombox
The Relab proposes a workshop to make a real maker out of you! Come and build your bluetooth speaker ! You know nothing about electronics, welding or DIY? Relax ! We've got everything planned for you, so that in an hour you can take your custom built speaker back home! You'll learn how it works in a relaxed atmosphere, and it's free ! Register now, we have a limited number of spots available !
(15 years old minimum)
Medias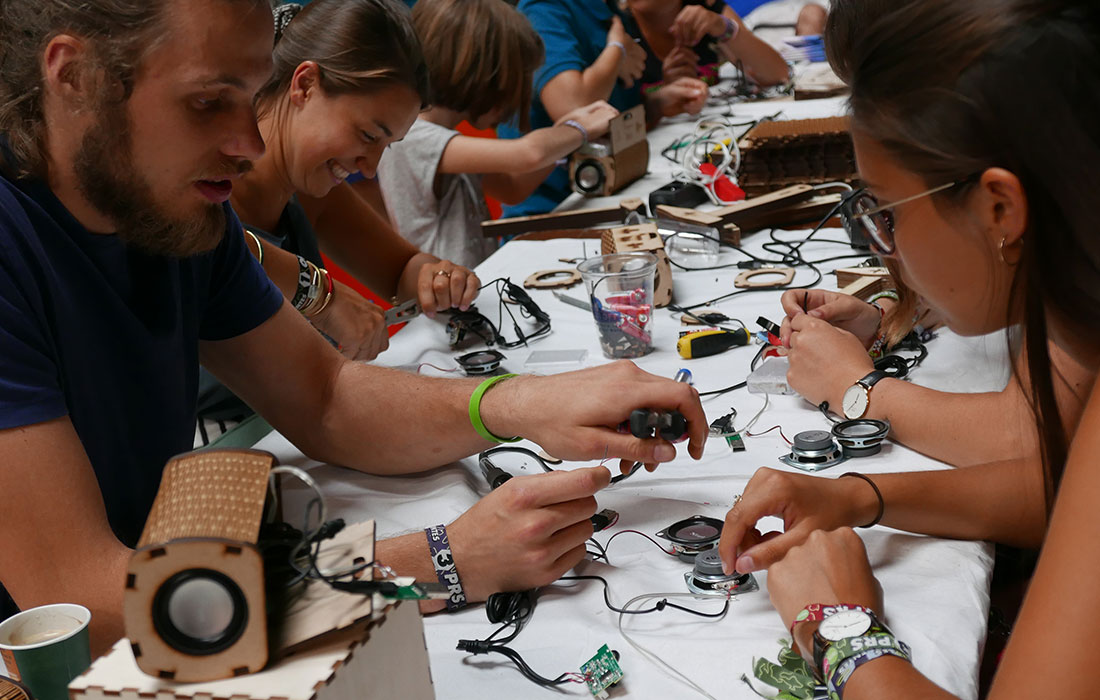 The company
idcampus / RElab
Idcampus / Relab is a non-profit association active in innovation and creativity fieds, as well as in the idea pretotyping and prototyping. Thanks to its lab, the relab allows it's users to get trained, understand and use new digital technologies. The Relab is a creativity net to, where you have to touch and work the material to be creative and innovative.

The Relab is the last step of a creative process established by IDcampus but it also is the first step towards an industrial production.

As I final word, I would say that the only limit of Relab is your creativity.