Conferences
David Bowen
Data driven kinetic sculpture
Hours and dates
2 Nov 2018 from 17:05 to 17:45
The place
Palais des Congrès - Auditoire Rops
David Bowen (°1975) is a studio artist and educator who creates kinetic, robotic and interactive sculptural works. Bowen's work is concerned with aesthetics that result from reactive and generative processes as they relate to the intersections between natural and mechanical systems.
Medias
Data driven kinetic sculpture
Using intersections between natural and mechanical systems, David Bowen produces unique relationships within his sculpture and installation. With robotics, custom software, sensors, tele-presence and data, he constructs devices and situations that are set in motion to interface with the physical and virtual world. The devices he constructs often play both the roles of observer and creator, providing limited and mechanical perspectives of dynamic situations and living systems. These devices and situations create a dissonance that leads to an incalculable changeable situation resulting in unpredictable outcomes. The phenomenological outputs are collaborations between the natural form or function, the mechanism and the artist.
You will see an artwork from David Bowen: Tele-present wind at the Notre-Dame school (KIKK in Town).
Medias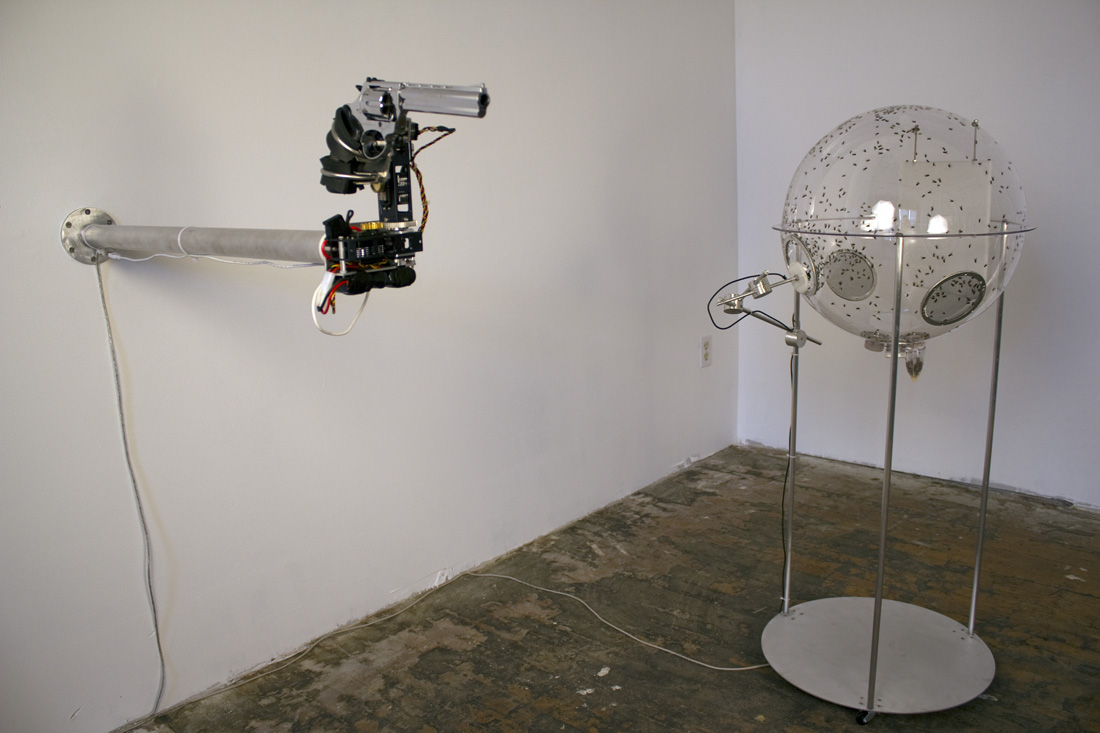 Medias