Market
Triggers Cards
Triggers Cards - ES
Hours and dates
From 1 Nov 2018 to 4 Nov 2018 / from 10:00 to 18:00
Triggers is a set of cards with "what if?" questions that open paths to solve whatever creative project you are facing. The cards combine design thinking methodology, psychology and participatory mechanisms. They are designed to immediately spark thoughts in your head, making the idea-generation process smooth, open and fun, avoiding the creative block and pushing ideas further. The tool had a great success since its launch in 2016, and it's used by creatives, designers and teams around the world, including some of the most well-known agencies and studios like Fjord, Designit, DDB, McKinsey and Ogilvy.
Medias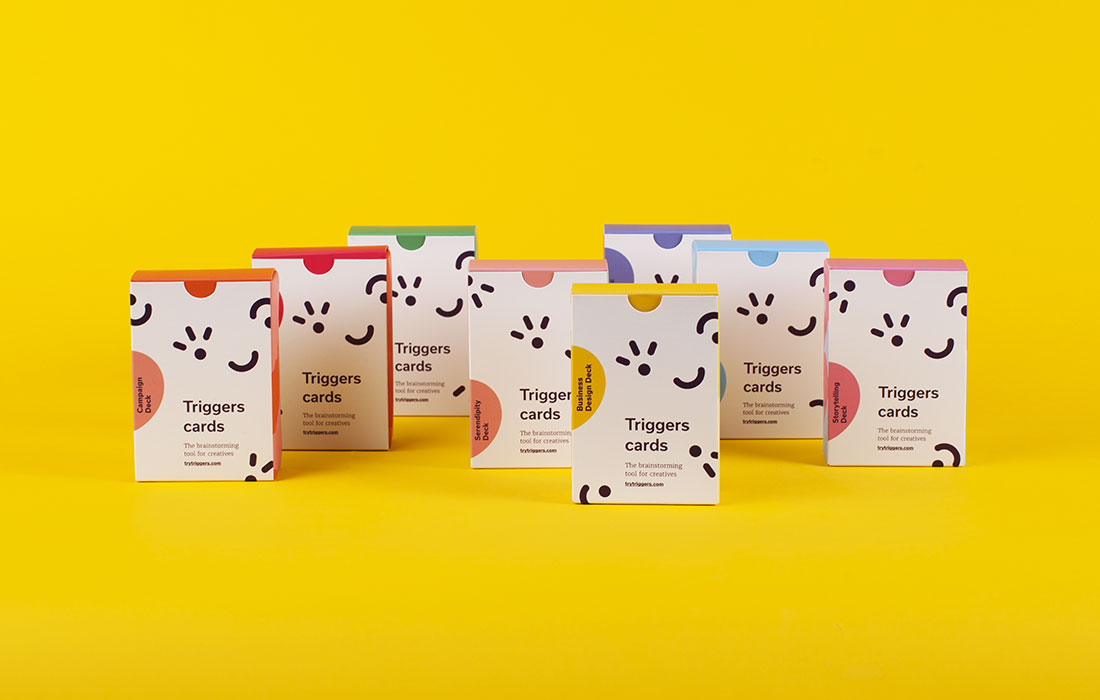 The company
Triggers Cards
Triggers was started by Alejandro Masferrer, a creative consultant, in May 2016 as simple website explaining a concept for a creative method. Thanks to the interest created in just a few days, Triggers launched and got funded on Kickstarter a month later.
The idea of Triggers started long ago during some ideation workshops; sometimes you try a great group exercise for ideation, but the whole team thinks the same, or they just can't get any ideas. The method might be great, but the inspiration is not there.