Market
Cowboy
Cowboy - BE
Hours and dates
From 1 Nov 2018 to 4 Nov 2018 / from 10:00 to 18:00
Why become a Cowboy? Move around your city easily without breaking a sweat. Cowboy makes every trip enjoyable and efficient.

The intelligent motor-assistance system has built-in sensor technology, measuring speed and torque. This technology adjusts intuitively to pedalling style and force, delivering an added boost of motor-assisted speed at key moments: when you start pedalling, when you accelerate, or go uphill. A battery that gives riders the freedom to roam for 50km, and takes just 2.5 hours to fully charge. This battery is integrated into the frame under the saddle and is easily removable.

Alongside design and efficiency, safety is Cowboy's top priority. The electric bike has integrated front and rear lights, as well as a built-in brake light that lights up when the hydraulic brakes are used.

The bike and battery together weigh in at 16kg, which makes this Cowboy one of the lightest electric bikes on the market.The Cowboy app has on-board navigation so commuters can get to their destination even faster and more easily, an on/off button so only the rightful owner can unlock their bike and a data dashboard that, among other things, tracks speed.
Medias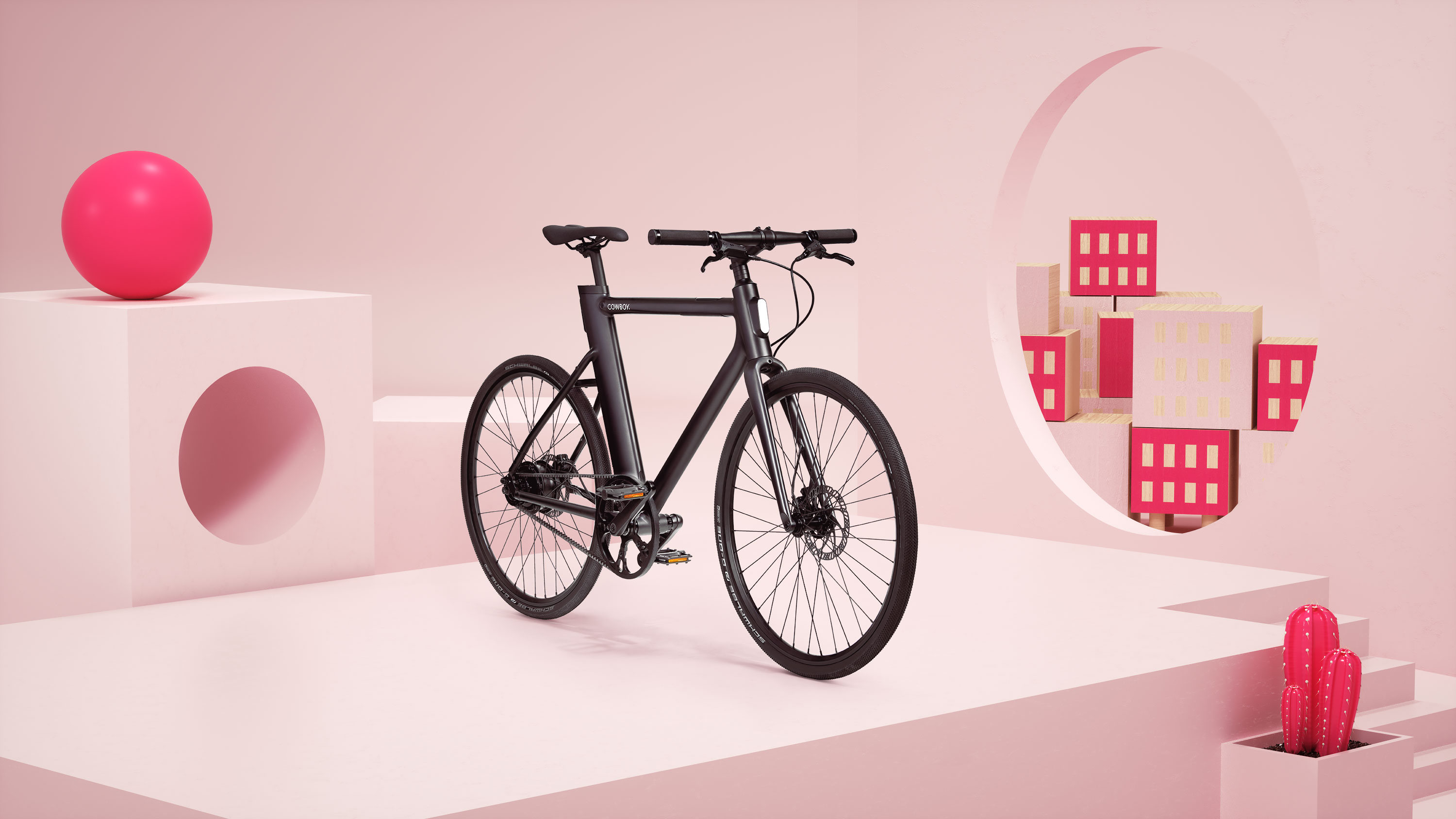 The company
Cowboy
Cowboy is a Belgian start-up that developed an innovative electric bike for the modern-day commuter. Cowboy's ambition is to improve the mobility in cities, and for people to get to their destination in a more efficient, yet enjoyable way. The electric bike weighs only 16kg, has integrated front, rear and stop lights, and hydraulic brakes. Cowboy also developed an app that turns the bike into a fully connected object, with functions such as: navigation, on/off button and a data dashboard. Cowboy was founded in 2017 by Adrien Roose, Karim Slaoui and Tanguy Goretti, and is located in Brussels, Belgium.